Whether it is stone skimming, wild swimming, or simply messing about with boats, there is nothing better than camping beside a river or lake. Meadows that are wide, flat with expansive green spaces surrounding waterways, were surely made for camping. It's no wonder that such beautiful, tranquil areas would offer stunning campsite locations.
To really experience the thrill of getting acquainted with nature, there is certainly nothing like camping by a lakeside.  Okay, besides the obvious pests which can be a real nuisance of course, however, there are ways and means to deal with them. Lakeside campsites are great for any novice naturalist who wishes to spot birds, bugs, and other wildlife from their pitch comfort. Camping sites like Bowness on Windermere, Keswick camping site, Llangorse lakeside Caravan Park and campsite, and many more offer a range of attractive amenities and scenic spots to pitch a tent in some of the most iconic lakeside locations across the UK.
Bowness on Windermere
You can be camping on the shores of Lake Windermere and explore the southern lakes from this beautiful site. Bowness on Windermere sits on the Eastern Shore of Lake Windermere that is in the heart of the beautiful Lake District. You can pitch your tent here and you won't be short of things to do.
For starters you can enjoy the many attractions of the lake right from the campsite.  You can enjoy hours of fun dinghy sailing or have a go at a steam cruise, powerboat, or windsurfing. The western shore of the National Trust's Claife Heights can be reached by catching a chain ferry, and it is ideal for walking and cycling.
At the southern tip of the lake is the Fell Foot Park that is perfect for paddling and picnics. You will also find the Haverthwaite steam railway, the Lakeside, and the Lakes Aquarium close by.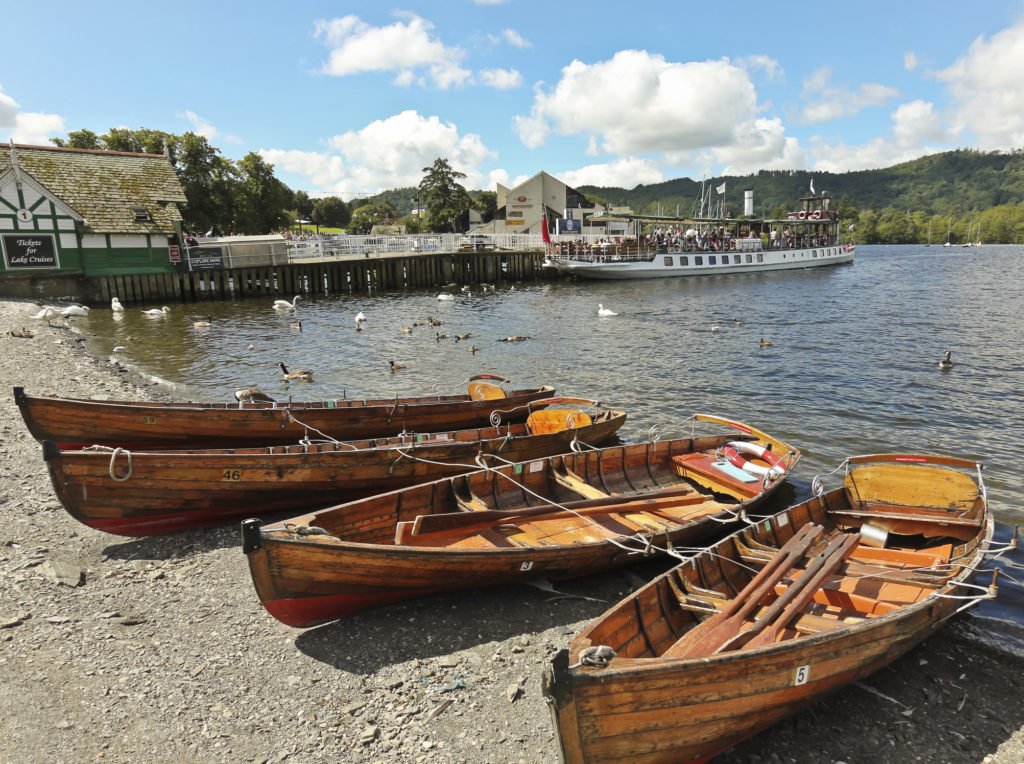 Keswick Camping Site
If you are to explore the Northern Lakes, then it is very hard to beat the Keswick camping site on Derwentwater's shores that can be the base for your explorations. This particular site is a prime location in the north of the Lake District and has stunning views that extend over the lake to the hills beyond.
The Keswick town is within walking distance of the campsite and has all the provisions, eating, drinking, and outdoor gear. Either you are a rambler, a stroller, an advanced hiker, or the one who loves to see the sights on a bike, you can take your pick from so many lake and hillside tracks and different trails that can easily be accessed from the Keswick campsite.
As Derwentwater is so close at hand, you will have no shortage of water-based activities to dip into. This stretch of water is very popular for kayaking and canoeing. You can launch directly from the shoreline of the site for a small fee. You can also enjoy a spot of fishing in the lake, or try the eastern shore by hiring a boat from the marinas and then heading to the center of the lake to catch bream, pike, and trout.
If you want to enjoy the water in a less energetic manner, you can instead use the motor launches that operate around the lake which offer various drop points. At the southern end of Derwentwater, you will find Borrowdale's beautiful valley, where the Neolithic Castlerigg Stone Circle is found.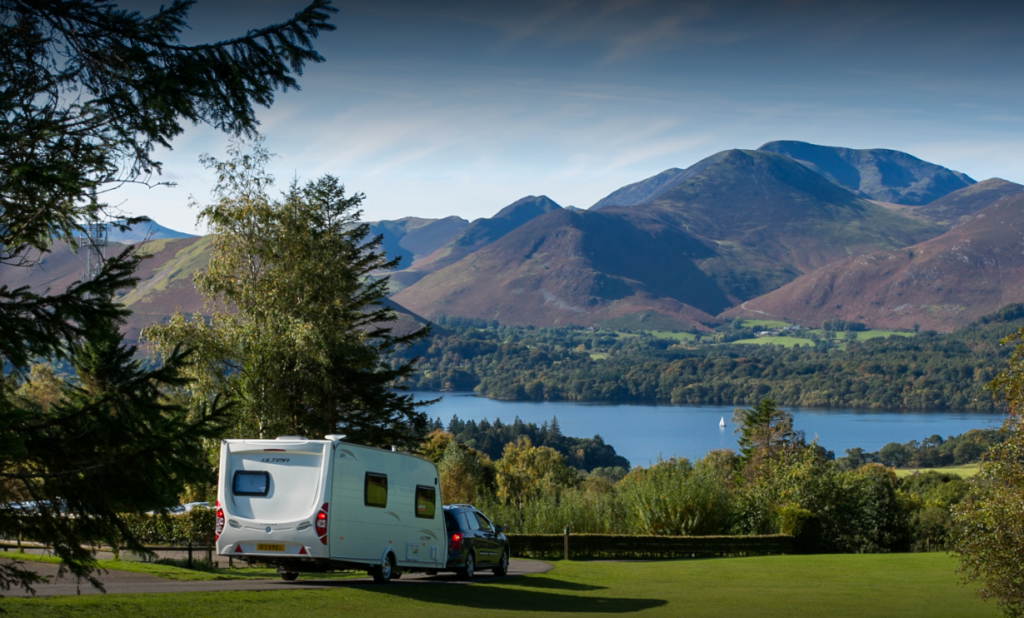 Llangorse Lakeside Caravan Park and Campsite
The lakeside caravan and camping park is located adjacent to the Llangorse Lake, which is located exactly at the heart of the Brecon Beacons National Park. This location is surrounded by beautiful scenery and is a perfect base if you want to explore and enjoy different outdoor activities.
This lakeside campsite offers pitches for tents, motor homes, and touring caravans. One will be able to see hard standing pitches for touring caravans and motor homes that have electric hookup points. There is also an availability of grass pitches for tents that are with or without electric hookup points, and these can also be used for motor homes and touring caravans.
Llangorse Lake is quite popular being the largest natural lake in South Wales that is renowned for Pike Fishing. You can hire rowing boats, canoes, sailing dinghies, and pedaloes from the Lakeside Caravan and Camping Park. Water-skiing is also permitted on the lake.
Wimbleball Lake, Exmoor
If you want to experience a camping holiday like no other, then Wimblehall Lake that is nestled in the Exmoor National Park hills, should be one of your top choices. This ultimate camping break is packed with adventure and perfect for creating long-lasting memories for your whole family.
Families that want to holiday in the South West, Wimbleball Lake, offers them a great getaway experience with so many things to do around the lake, be it on boat, bike, or on foot. There is plenty of available space to let the children play freely. You can bring your bike, as the off-road trails are perfect for the family's young members and are also suitable for the pushchairs.
You can walk, run, cycle, and skip up to the dam, as everyone would love to discover this megastructure. Your children will be discovering all the fun things to do outdoors, build dens, walk through woodlands, find bugs, climb trees, toast marshmallows, and even enjoy stargazing.
Wimbleball Lake has been awarded the Green Tourism Gold Award, and you have a choice of hard standings, electric and non-electric pitches for the tents, motorhomes, and even caravans. You will have a facility to hire a fire pit, purchase wood, and charcoal made onsite, and even  rent a telescope for the more serious astrologers out there. Discover yourself why Exmoor National Park is considered a designated Dark Skies reserve.
You can take to the water and have a chance to explore Wimbleball by paddleboard, kayak, and canoe. There are facilities to launch your own boat or just join one of the activity days or clubs. For those who prefer a quiet stroll, you can spot a superb range of wildlife while walking to Haddon Hill from Wimbleball.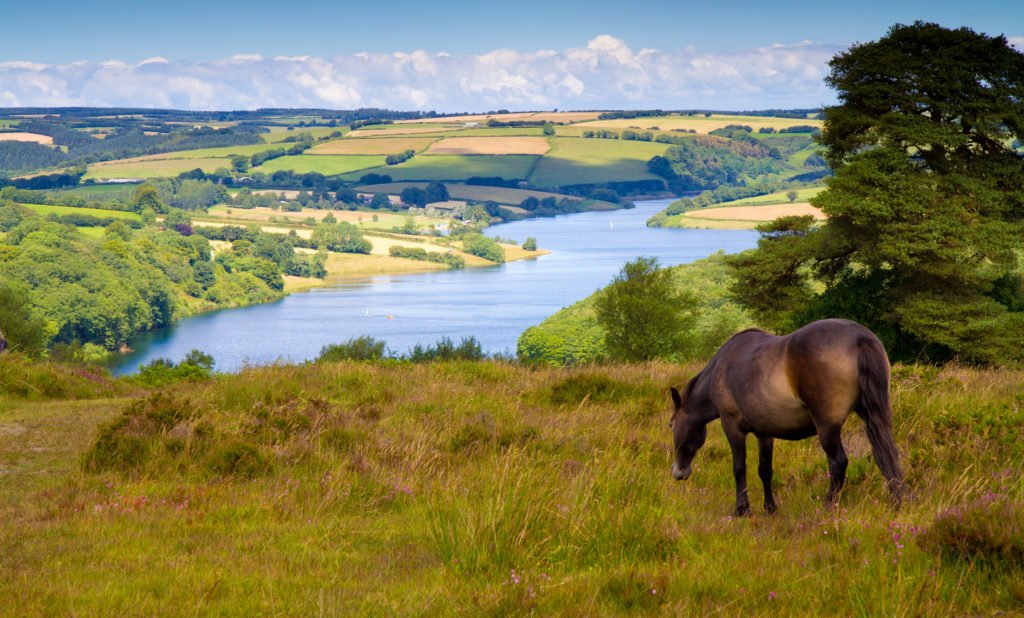 Kingsbury Water Park
Kingsbury Water Park is a tranquil oasis that is situated in the heart of the Industrial Midlands. This campsite is bordered by the lovely waterpark and is the ideal choice for setting a leisurely break. This is quite a spacious site with large and level pitches. Perhaps the most engaging thing about this beautiful site is the location as you can enjoy the water, wildlife, walking, and cycling.
The water park that is adjacent ensures there are various activities available for you right on hand. Kingsbury is considered as one of the largest and also the most diverse fisheries that can be found in the Midlands. The walking and cycling tracks meander through the park, and there are two play areas for your kids, a children's farm and a small train.
Kingsbury Water Park is a treat for the nature lovers also, as this water is heaven for various birds and mammals. If you take a walk along the canal towpath, this will bring you to the Dog and Doublet pub, Middleton Hall, and an RSPB reserve, whereas, further afield, the city of Birmingham is ideal for shopping.
Kingsbury Water Park is the perfect setting for you and your family to take a short break camping by the lake.  From enjoying the wildlife through to various activities like canoeing and rafting to abseiling and climbing all on offer, you should be spoilt for choice.
In Summary
Lakeside camping can be truly invigorating, especially when you pitch your tent in an area of outstanding beauty. There are several campsites in the UK that will offer you a camping holiday experience like no other place in the world.  You don't need to be a typical outdoorsman to enjoy being outside. Recent events of 2020 have kept people locked away inside for too long!  Now more then ever, for general physical health and/or mental sanity, its time to go and experience the great outdoors. Many of us Brits forget just how stunning our island is.  No need to board a plane, instead enjoy an exciting outdoor staycation on your doorstep.
If you need reliable heavy duty family proof dry bag cooler all in on to keep your food dry and fresh click here.
Never leave home without a portable filter straw.  Enjoy having the peace of mind knowing you have access to clean drinking water wherever you go.  Save your money, health and the environment by using Blade&Stone filter straw instead of buying more bottled water.