Blade&Stone membrane microfilters are made of hollow fiber membrane technology – a similar technology used in kidney dialysis. These membranes are made of small straws that contain microscopic pores of 0.2 microns in diameter. Dirty water enters one side of the straws and clean water passes through the pores while bacteria, parasites, microplastics, dirt and other forms of turbidity are blocked and unable to pass through because they are too large. The result is safe drinking water flows into a clean chamber for drinking while contaminants are blocked. LifeStraw's membrane microfilters are capable of removing 99.999999% (log 8) of bacteria (including E. coli), 99.999% (log 5) of parasites (Giardia, Cryptosporidium, etc.), and 99.999% (log 5) of microplastics.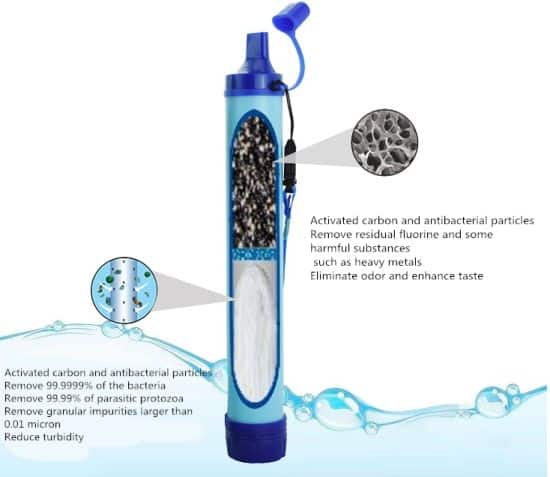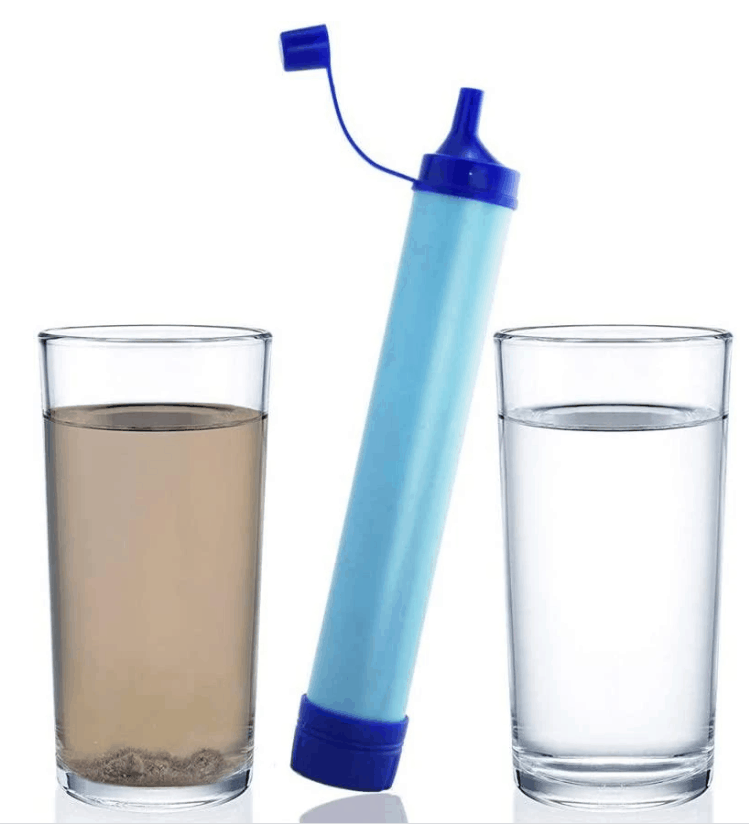 Carbon Filters improve water taste by removing chemicals such as chlorine and odors. The activated carbon has been treated with specific processes to open millions of tiny pores between carbon atoms. LifeStraw uses an advanced, special formulation that is made from fibers instead of traditional granulated carbon which improves longevity and performance. This process works via adsorption – contaminants become trapped inside the pore structure of the carbon and bind to the surfaces of the fibers. Over time, once all surface areas are full, the carbon filter must be replaced. Please note the longevity recommendations for each product.
Slurp directly from the source OR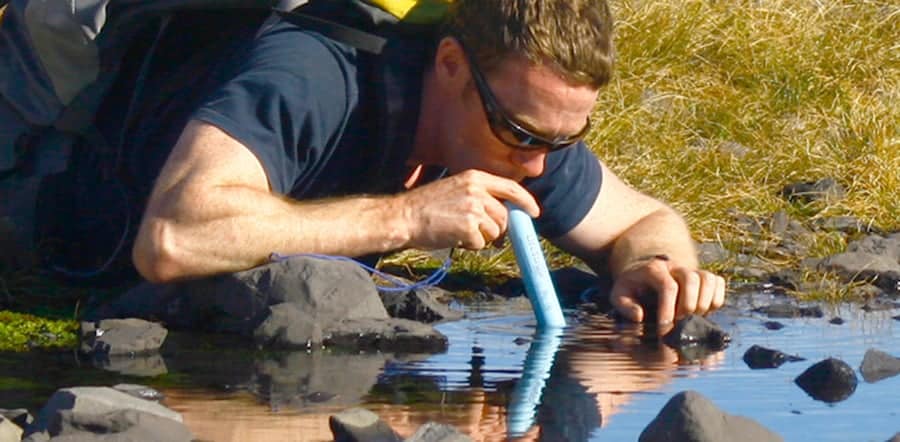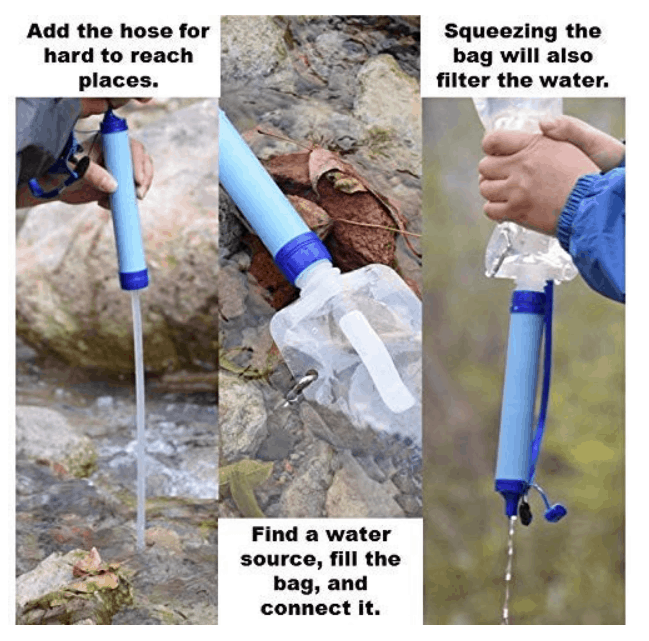 Filter bottle kit gives you the option to decide.